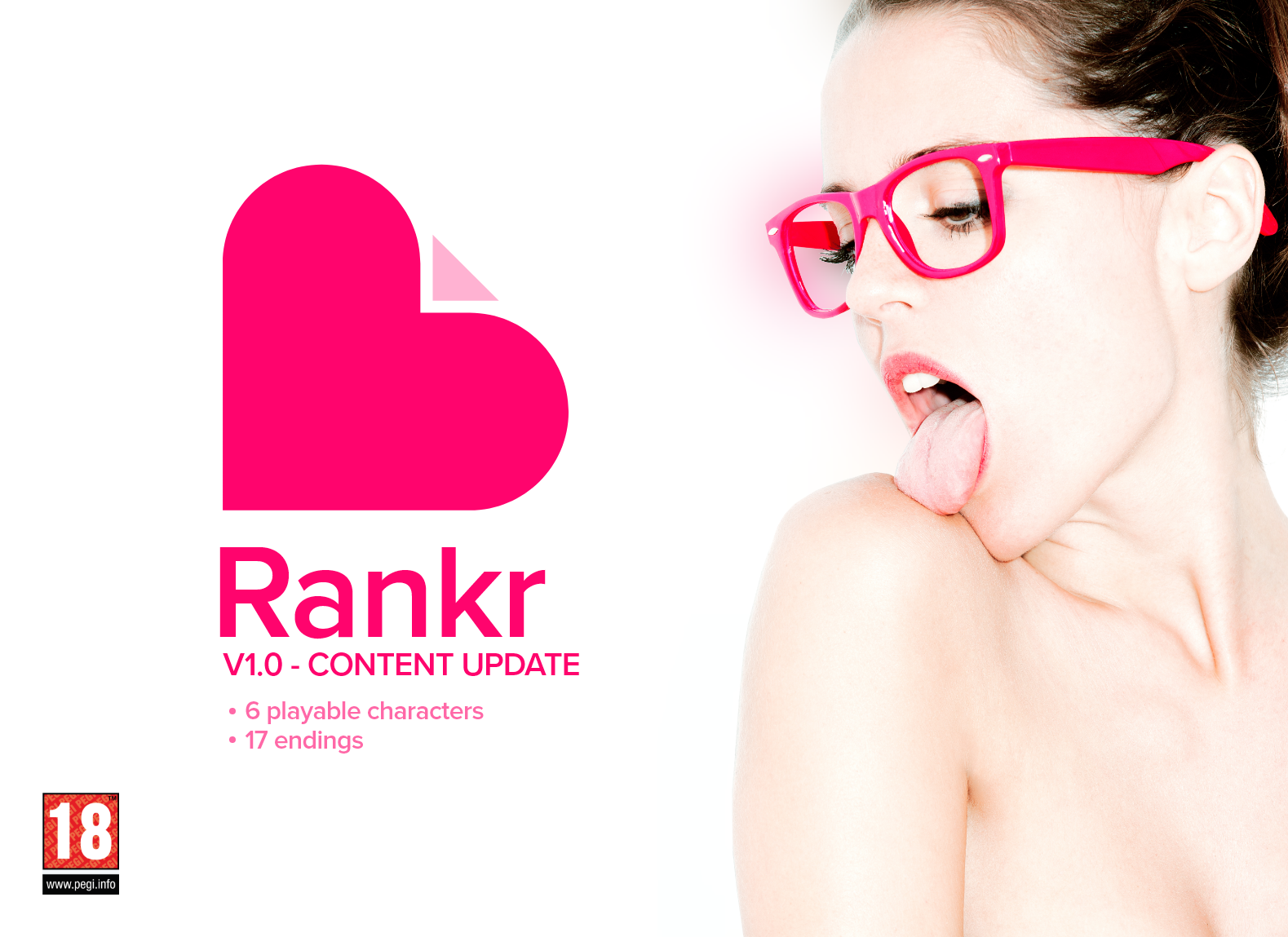 Rankr
Better UI and royalty free struggle
---
Hi pervs!
Before anything : A HUGE THANK YOU FROM THE WHOLE RANKR TEAM. WE JUST REACHED THE 1000th DOWNLOAD AND WE ARE THRILLED THAT YOU GUYS ALSO LIKE BOOBS!! <3 ( . y . ) <3
Firstly, we're still working on integrating new dialogs on the game. But we really want to publish them without bug so we need to test them a much as possible. Don't worry they will come!!
Secondly Dan worked pretty hard to make to new UI as polished as possible, no more bug on the chat UI and as a preview here's the new match animation :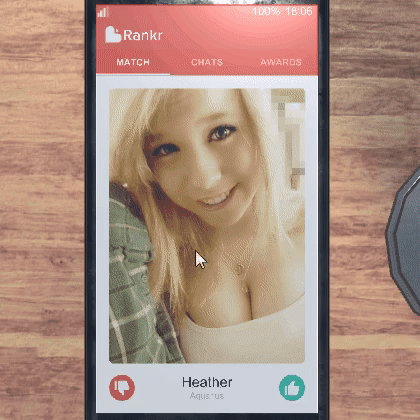 Lastly we are currently struggling to find appropriate ( inappropriate :) ) pictures for the people in the game. It's really difficult to find jail-bait girl photo on stock websites (shutterstock, crestock, ...) and we just consider ask some friends around us but for now it's not a huge success! I found very interesting and delicate to chat about that kind of pictures, those who everyone made at one time but to awkward to put that online... So we'll keep fighting to find the most clickbaitable people on the internet :)
Thanks to Jupiter_Hadley to review us on youtube!! Here
If you have any advice on that subject or any feedback on the game do not hesitate to contact us or simply leave a comment.
For picture propositions send them directly at vademetrogame@gmail.com